Learn Stock Market From Basic To Advanced Level
Certification course by Motilal Oswal Finvest Limited on stock market trading and investing. Learn share trading with a dedicated trading coach for personalised guidance.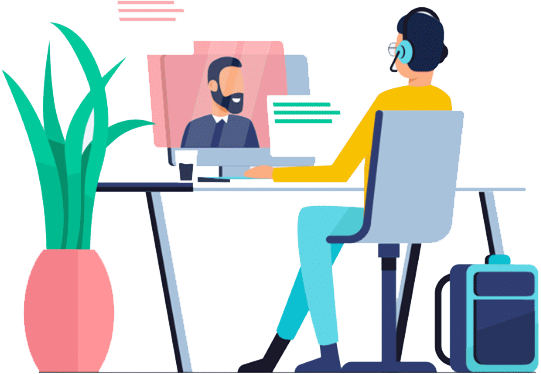 An Exclusive Online Learning Platform for Stock Market & Trading
Edumo Pro is an E-Learning Platform providing 1  Month of Live Interactive Webinar Training Sessions by Industry Experts and the additional Reference Material in the form of Self-Paced Modules designed to track the Performance & Leader Board Ranking. The course modules will be bifurcated in three sections for Beginner, Intermediate & Advanced. you can also get Advance Certification Course on Option Strategies & Advance Certification Course on Technical Analysis with edumo Expert Course.
Course validity: 1 Month (24 Days) with the provision of two additional retakes i.e. Total 3 Months Validity.
Jargons of Trading & Investing

Cash Market & Derivative Market

Technical & Fundamental Analysis

Trading Setup & Money Management

Trading & Investing Psychology

Research Reports and Investment Ideas

Product & Research Team's Trading Ideas

Robotic Trading System - TGS

Technical Analysis Software
Diffirance Between Futures & Options

Types of Options: Call Option, Put Option

Benefits of Trading in Options

Moneyness of an Options Contract: In the money, out of the money, At the money

Basics of Option Greeks: Delta, Gamma, Theta, Vega
Technical Analysis: Beyond Buy & Sell

Importance of indentifying High Probality Trades

Corrective & Impulsive Moves

Trend Lines & Trend Channels: Methods to Draw & Analyze

Price Action as Support & Resistance

Significance of lenght of Moving Average

Creating a Mechanical Strategy

Practical Understanding of Various Technical Indicators, Tools & Oscillators

Stock Selection using TGS
Subscribe all 3 Courses at just ₹ 19,999 + tax
You will be able to access all the videos, study material & exclusive webinars to improve your knowledge on market & start your investing journey. with an expert course combo you will subscribe to all 3 courses of Advance Certification Course on Stock Market Trading & Investment, Advance Certification Course on Option Strategies & Advance Certification Course on Technical Analysis at a Total Cost of Rs. 19,999 + Taxes
(33.33% Discount on total 3 courses costing Rs. 29,999 + Taxes)

4 Modules of 6 Days each running simultaneously 

One Month Online Advance Certification Training Program by Industry Stalwarts

Total 72 hours Program i.e. 2 hours on Weekdays & 8 hours on Saturdays 


2 hours duration for each Webinar

Total 82 LIVE webinars a Week & 328 LIVE webinars a Month


Daily 4 Webinars on different topics of all 4 Modules

Daily 4 Time Slots for same Topic, repeated in Hindi & English

Daily total 16 Webinars – 4 Time Slots for all 4 Modules

New Batch starts every Monday
*Disclaimer: EDUMO Pro service is offered by company Motilal Oswal Finvest Ltd & all the charges are availed by them. EDUMO PRO is a completely educational based product for Users which has no involvement in trading activities. Terms & Conditions Applied.